Description
Dice That Are Out Of This World
These dice sets are based on NASA photographs of space nebulae hundreds or thousands of light-years away. They are dexterously designed to capture the celestial vibes of galaxies far beyond.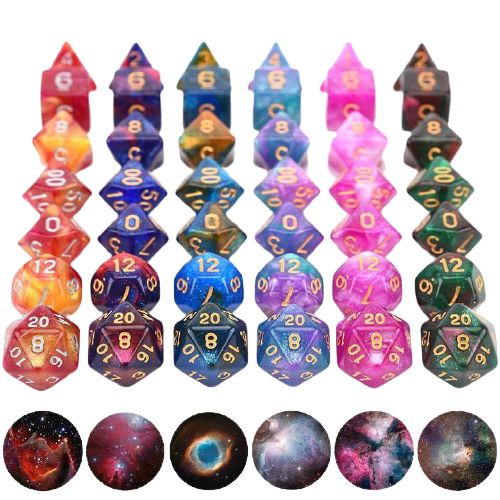 Cosmic Click Clacks
The colors of each dice are carefully cast in resin to achieve their starry swirls and ethereal lustre. You can see which part of space the dice are based on in our image gallery below.
Great for Gamers, Collectors and Educators
Every set of 7 dice includes D4, D6, D8, D%, D10, D12, and D20 dice. Buy all 6 sets and they'll come with a FREE limited-edition dragon eye bag. It is the perfect gift for new players, dice collectors or teachers looking for a fun educational tool!